MUNICH BEER TOUR
… with Schnapps Tasting and Food. Affordable and fun!
"More than just a Munich Pub Crawl. With us, you get your money's worth."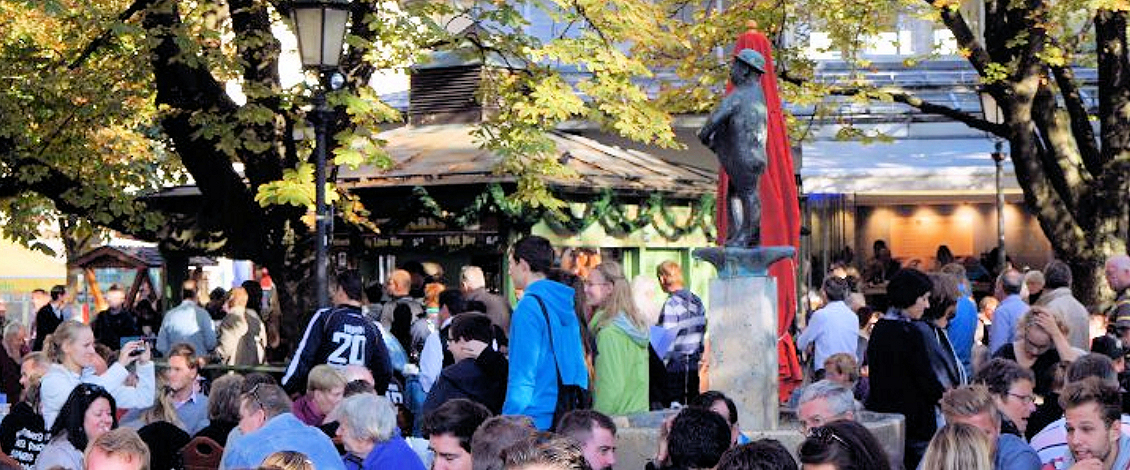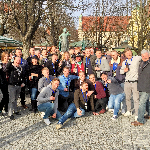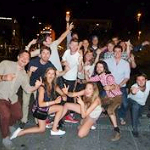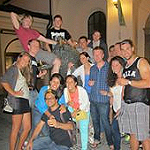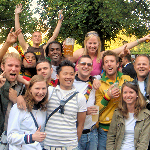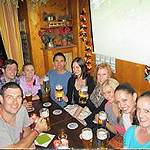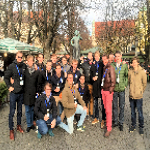 Bavarian Beer & Schnapps Tour
Like our beer, this tour started organically. After the morning City Immersion Tour, guests wanted to continue on with their guide and the other guests over beers. It proved to be an easy going and good time. What better way is there than to relax and socialize among locals immediately after learning about Bavaria. So together, we created one of the most affordable and comprehensive Combi-Tour experiences ever.
This Munich Beer Tour is for you if you enjoy beer, want to progress on your path to being a cicerone (i.e. beer sommelier), and/or add to your beer app (e.g. Untappd) content. We visit a minimum of 5 different beer halls and beer gardens on our Munich beer tour. Each location is sponsored by a different Bavarian brewery. We strive to introduce you to taste as many as we can. Each beer hall offers a unique atmosphere (i.e. Gemütlichkeit) and we're served regular local size beers, not small samples, in every location.
Too much is better than not enough, especially when we feel you will enjoy it. Each brewery sponsored location offers an average of 5 different beers. Your guide will describe each flavor, and more, to help you make your best possible selection. By the end of the evening, most guests are comfortable selecting beers to suit a new-found refined taste. We'll also recommend beer halls for dinner to complete your day. Read the notes at the bottom of this page and see the value. We get you local.
Combi-Tour Open Group – Munich Beer Tour: Bronze Level
Open Group Rate: Bronze Level
21,00€ + Germany 19% VAT + Beer Hall Server's 10% Tip = 25€
COMBI-TOUR SPECIAL OFFER: Sign up for our City Immersion Tour to qualify to join our open group Bavarian Beer & Schnapps "Bronze" Tour
.

A 40% combined Savings, and best value. Read Notes at the bottom of this page. (Recommended)
Private Tour Group – Munich Beer Tour: Silver Level (… for little appetites)
Private Tour Rate: Silver Level, all inclusive
38,00€ + Germany 19% VAT + Beer Hall Server's 10% Tip = 50 € per Person
Minimum Guests Required: 8
Private Tour Group – Munich Beer Tour: Gold Level
Private Tour Rate: Gold Level, all inclusive
62,00€ + Germany 19% VAT + Beer Hall Server's 10% Tip = 80 € per Person
Minimum Guests Required: 8
Walking Distance & Duration
Under 2 kilometers | Under 1 mile
Approx. 3½ – 5 Hours
Schedule (Pre-registration is required for this tour)
Open Group: Monday through Saturday, excluding Sunday and Public Holidays
Private Group: Offered daily
Meet & Greet Location (Private Groups)
Marienplatz | Mary's Square (a.k.a City Center). See your itinerary for start time.
Marienplatz 1, 80331 Munich (Map)
Stand by Mary's Column, next to the statue of the "Putto slaying the Snake"
Public Transportation System (MVV Schedule)
Marienplatz
Languages and Notes