MUNICH City TOUR
… includes our signature guided traditional Market Place Lunch Break.
Food is a part of any culture, so arrive hungry and thirsty.
"We take you through the past and into contemporary Munich."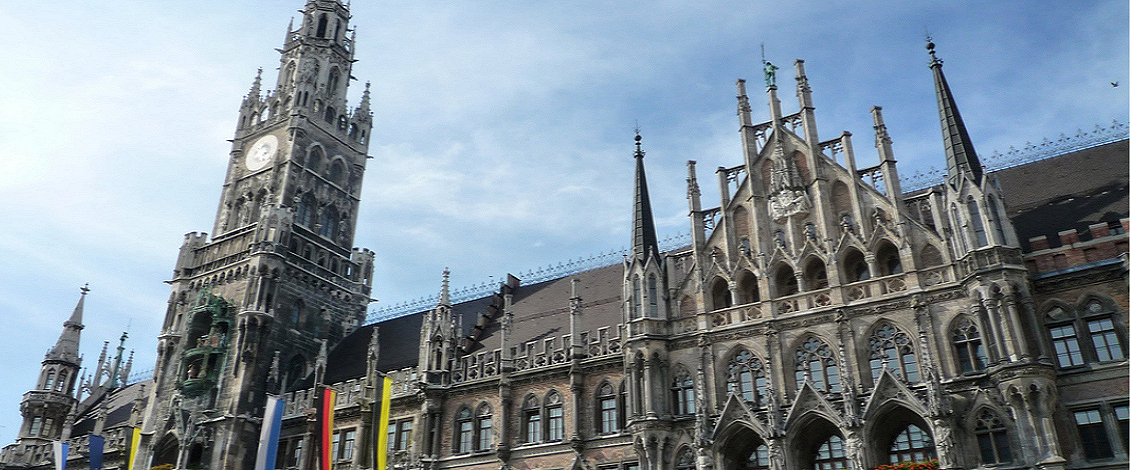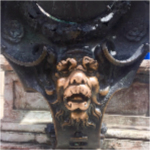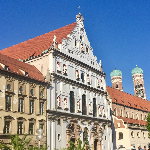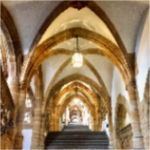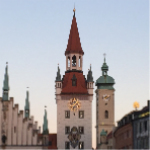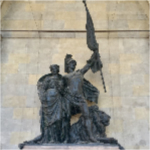 Munich City Tour
… with choice of Silver Level & Gold Level meal immersions (See Notes at the bottom of this page)
The Munich City Tour is our foundation tour and covers elements of every tour we offer. In our open group, or private tours, special emphasis is given to local culture development, history, contemporary social topics, as well as food. We recommend doing this hop-on walking tour on your first day to land securely on your feet – e.g. learning which 5 laws tourist usually break – and eliminate wasted time in mapping out the city. This walking tour is more than just a sightseeing tour, it is about interacting and experiencing our city.
A scripted tour guide, or book, can give you dates, names and statistics. We take you further with an informative, educating and relaxingly entertaining style. Read our reviews on TripAdvisor, or on our Facebook Fanpage, and then join us. See why word of mouth remains our #1 marketing tool and why guests return to do this personalized and locally infused city immersion tour.
OKTOBERFEST Update: During the Oktoberfest, our open group Munich Tour will start with the traditional Bavarian Breakfast option, include additional Bavarian Beer & Schnapps Tour beer hall visits, and conclude at the Oktoberfest grounds.
City Tour Sites
The Frauenkirche
The Glockenspiel
The Hofbräuhaus
Karlsplatz | Stachus
Marienplatz | City Center (Webcam)
Maximilianstrasse
St. Michael's
The National Theatre | Opera House
Odeonsplatz
St. Peter's | Alter Peter
The Residence
Viktualienmarkt (Market Place), for a mid-tour Bavarian food lunch break
Beer History (incl. "Reinheitsgebot"), Beer Halls & Beer Gardens
863 years of Bavarian/German History
3rd Reich History, including the Munich Beer Hall Putsch (Coup of 1923)
Perspective on Dachau and Schloss Neuschwanstein (King Ludwig II)
Stories of the Oktoberfest, myths, legends … and much more!
Rate
Open Group Adult: (21,00€ + 19% VAT) = 25€
Open Group Child < 12: Free
Private Group: Contact Us
COMBI-TOUR Special: You automatically qualify to join our open group Bavarian Beer & Schnapps "Bronze Level" Tour for only €10* p.p. – includes a FREE Beer Bottle Holder + ½ Liter Augustiner Beer – when you also sign up for our City Immersion Tour. (Recommended)
Walking Distance & Duration
Under 3 kilometers | Under 2 miles
3½ Hours, and includes a mid-tour 1 hour guided Market Place Traditional Lunch break.
Schedule (Pre-registration is required for this tour)
Open Group: Monday through Saturday, excluding Public Holidays
Private Group: Offered daily
Meet & Greet Location
Hotel Excelsior by Geisel lobby @ 09:30 a.m. (Start time)
Schützenstrasse 11, 80335 Munich (Click for Map)
Public Transportation Station (MVV Schedule)
Hauptbahnhof | Central Station
Languages and Notes
*Save 40%

when you Combi-Tour the open group City Immersion "Silver Level" Tour with the open group Bavarian Beer & Schnapps "Bronze Level" Tour, and then pay-as-you-go. (Best value)
Open Group Tour Language: English only
This tour is wheelchair accessible
Student-/School-/University-Group Discount Tour Packages offered
Private City Tour Language(s): English, German, Spanish
Private City Tours available to: Individual, Family & Friends, Corporate and Student-/School-/University-Groups
This tour complements and pairs well with our Bavarian Beer & Schnapps Tour
For greater understanding, we recommend completing this tour

before

visiting the Dachau Concentration Camp Tour (D.I.Y. or Private Tour) and/or the Neuschwanstein Castle Tour
Silver Level Immersion:
Traditional Market Place Lunch
i) Bavarian Food Options: Bratwurst, Beer, Seasonal Fruit &/or Pickles, Pretzel, Dessert & Schnapps.
ii) All Bavarian. No artificial flavors, no colors, no preservatives, no additives, no fillers, no GMOs.
Silver Level Immersion Meal Rate: Pay-As-You-Go
Gold Level Immersion:
Bavarian Beer Hall Value Meal
i) Beverage:
3x 0,2L Bavarian Beer Samplers; OR
1x 0,5L Bavarian Beer
ii) Meal:
Traditional: Crispy Braised Bavarian Pork, Sauerkraut & Home-made Potato Pancakes; OR
Vegetarian: Home-made Bavarian Egg Noodles & Cheese (Käsespätzle), with Roasted Onions
iii) Dessert:
Baked Apple Fritters, with Cinnamon Sugar & Vanilla Ice Cream
Gold Level Immersion Value Meal Rate: Additional 30€ (includes Germany 19% VAT and Beer Hall Server 10% Tip)