Neuschwanstein castle TOUR
… plus Wieskirche, Schloss Linderhof and/or Oberammergau.
"Before Disney's Sleeping Beauty Castle (17.07.1955) was our original 19th Century Fairytale Castle."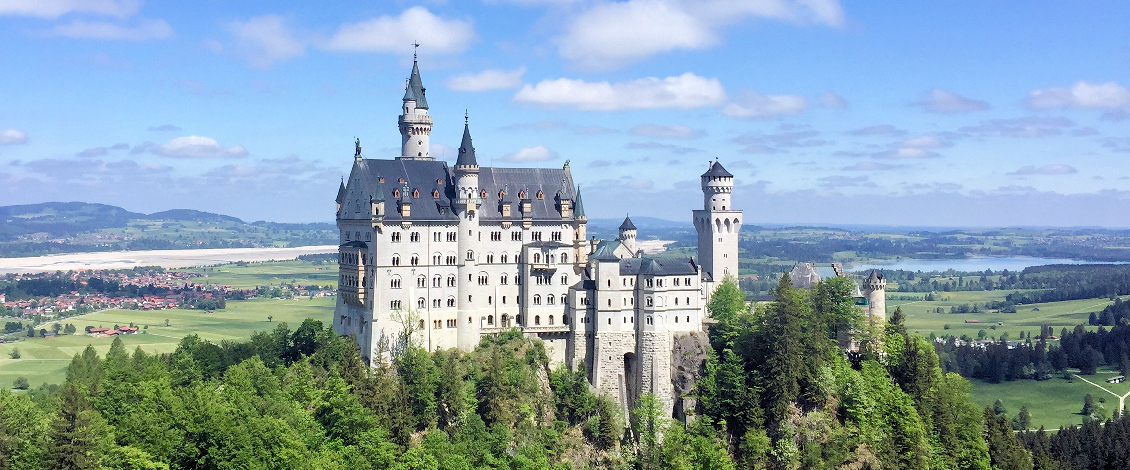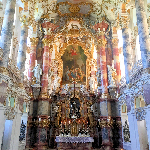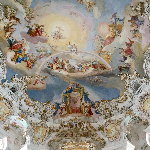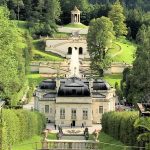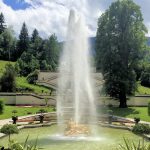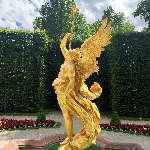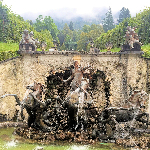 Neuschwanstein Castle Tour
This remains our most popular day trip. Our fully-guided day trip from Munich to our Neuschwanstein Castle Tour visits this nineteenth-century Romanesque Revival white-turreted Schloß. The palace was commissioned by King Ludwig II of Bavaria as a retreat and as a homage to composer Richard Wagner.
Set in the midst of a forest of firs and pines, Neuschwanstein overlooks the gorge of Pöllat, Lake Forggen and the village of Hohenschwangau. Ludwig paid for the palace out of his personal fortune. By means of extensive borrowing – 6.2 Million Marks – for construction, it left him in debt. What followed was his mysterious death in the shallow shore water of Starnbergersee (until 1962: Würmsee).
With more than 1.3 million visitors annually, the palace has appeared prominently in several movies and was the inspiration for many similar structures.
While in SW Bavaria, this is a also good time to visit:
Pilgrimage Church of the Wies, the UNESCO World Heritage Site; and/or
Schloss Linderhof, which was King Ludwig II primary residence; and/or
Oberammergau, a town famous for the Passion Play and for purchasing of Christmas decorations (e.g. Nativity Scene).
Castle Tour (bespoke, all inclusive and without hidden costs)
Personal Driver and Guide
Choice of Level (Luxury/First Class, Business Class or Economy Class)
Selection of Vehicle (Coach, Mini-Van or Car)
Entrance Ticket(s) and Guided Tour of Castle(s) – No line up
Shuttle serviced to castle entrance
Flexible itinerary to include additional S.W. Bavaria sightseeing:

Wieskirche, and/or
Schloss Linderhof | Linderhof Castle, and/or
Oberammergau, and/or
Bavarian Beer Hall Meal

Petrol, parking and registration fees
Prorate
Private Tours only: Contact Us
Driving Distance & Duration
>250 kilometers | >155 miles
8+ Hours
Schedule (Pre-registration is required for this tour)
Private Tours: Offered daily, excluding Public Holidays
Meet & Greet Location
"Your Munich Hotel" Lobby, with an 08:00 departure
Languages and Notes
Due to steep uphill terrain, this tour element is not recommended for guests with compromising mobility issues.
Our private tour groups are arranged exclusively for members known and/or familiar to the group organizer who contacts us.
This is the perfect tour to include a traditional Bavarian meal, on route, in a village brewery beer hall.
Private Tour Language(s): English, German, and Spanish
Private Tours available to: Individual, Family & Friends, Corporate and Student-/School-/University-Groups.